Refuges above 1900m a.s.l. in the "Conca di Oropa"
Rifugio Savoia – Temporarily closed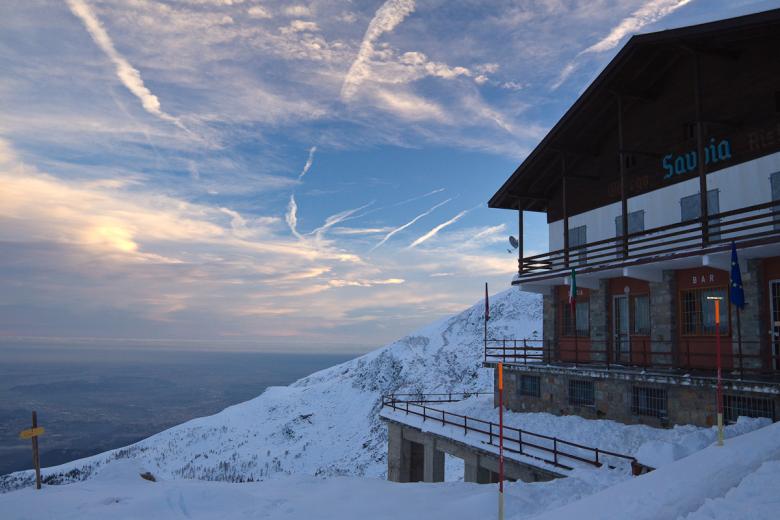 Located at 1900 m above the sea level, next to the Oropa cablecar arrival station.
There is a restaurant, a bar and 8 rooms each with bathroom and shower.
Capanna Renata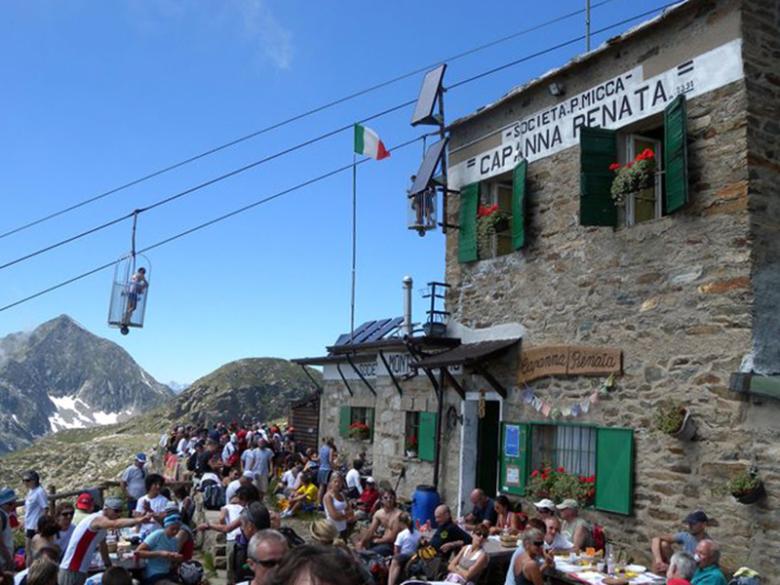 The hut is a few meters far from the top of Monte Camino; it can be reached on foot or by Cestovia cablecar. 2.391 m a.s.l.
Wonderful view on the Po valley and the alps.
22 beds.
LOCALITA' MONTE CAMINO
In winter it is normally open during the week-ends unless the weather is critical. Please phone to check.
CONTACTS
CAPANNA RENATA
Gestore dal 2010: Biondi Chiara, Lanari Yoselito
rifugiocapannarenata@libero.it
Tel. 015-20437; 340.76.36.364; 335-78.15.944
Rifugio Rosazza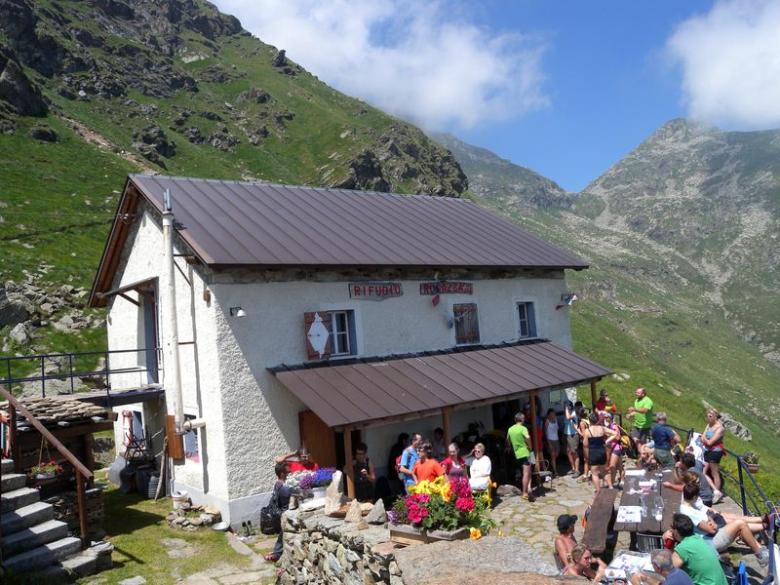 The Rifugio Rosazza is open only during summer time. Quota: 1813m a.s.l.
You can reach the Refuge by following the directions from the cablecar arrival.
CONTACTS
RIFUGIO ROSAZZA
Gestore: Claudia Comello
Tel. 339.4602133
EMail: clacolofe@libero.it
Rifugio Coda
Alta Valle Elvo (Biella area).
Access: from Mucrone Lake (Biella – cablecar arrival) in 2h; Quota: 2280m
CONTACTS
RIFUGIO CODA
From the end of September to the beginning of June there is only the winter shelter open.
Phone gestore: 015590905 – Sandra Rossini Tel. 339.4602133
Phone rifugio: 0152562405