Winter season
The oropa amphithetare-like valley in the winter season: zero snow miles

Alpine skiing, ski mountaineering, snowshoes or just walking and relaxing in the snow a few miles from the the cities in the north-west Piedmont, enjoying a remarkable exposure to the sun and a unique view towards the plain.

Alpine Skiing (downhill)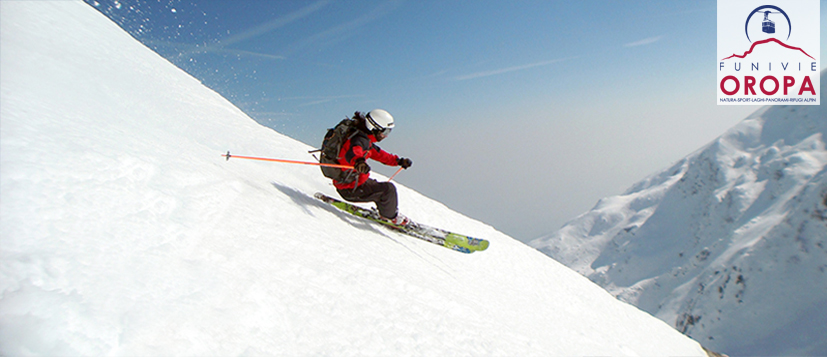 One of the ski resorts closest to the north-western cities and the nearest to Biella and Vercelli. Two cableways, a beginner magic carpet and a 360° panorama from the top of Monte Camino. From there you can ski down to Oropa without taking your skis off, with a 1200m / 3900 feet height difference (please note: during 2016/17 winter season the cableway will operate to Oropa Sport only – 1900m/6200 feet a.s.l. – due to major refurbishment work on the cage lift).-

Freeride trails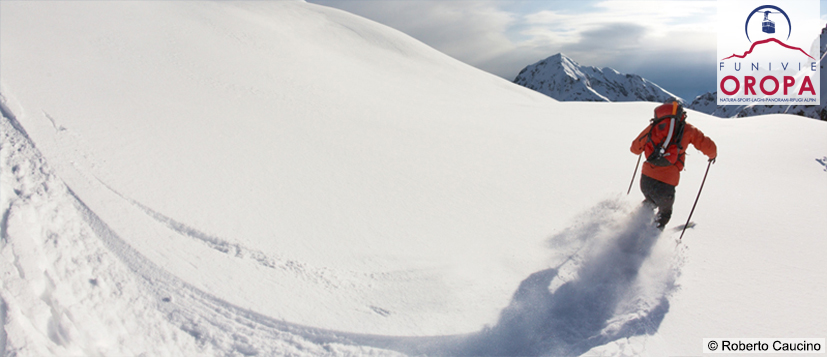 Malpartus
Parete Nord Anticima
Canale Paradiso e pendii sotto al Mucrone
Canale della Ceva
Traversata Oropa Valle Elvo
Traversata Oropa valle Cervo
Est del Camino
Baby ski
A beginners treadmill at around 1900m/6200 feet above sea level located in a light slope area near the Rifugio Savoia.
Ski mountaineering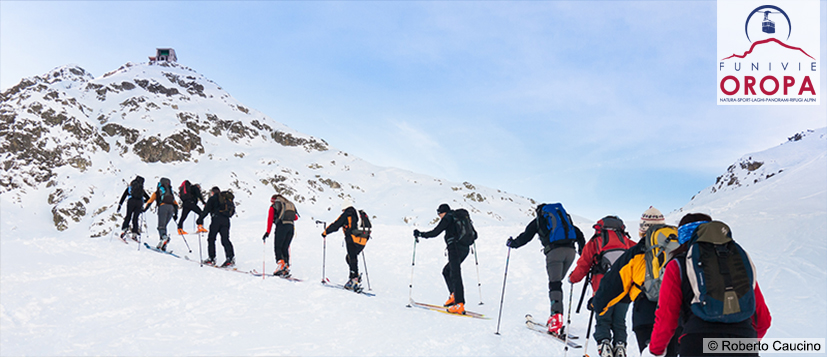 The practice of ski mountaineering is very developed on the Biella Alps, where aided by the special climate the snow quickly transitions and terrain allows various and pleasant trips, without extreme differences in height but with frequent changes of scenery and slope, which is quite nice and all but monotonous. Many trips are ideal for those who are at the beginning of the fascinating practice of ski mountaineering, while other paths face rough and wild slopes, interspersed with jumps of rock and steps difficult to detect. Especially in case of fog  great caution is required since these trips require excellent skills and good knowledge of the terrain as well as safe snow conditions. It is always necessary to use suitable equipment (including ARTVA avalanche transceiver, shovel and probe)
Snowshoes
Snowshoes allow you to move easily on the snow. They are suitable for everyone, adults and children, and are a great way to get close to hiking in the snow.
Possibility to hire for adults and children at the "Casetta dello sci di fondo della Pista Paradiso".
It is also possible to book guided tours.